Some special friends:


Dr. David Noel Freedman; Charles Gregg; Karen and Bob Hoehn; Dr. Jerry Legerton; Peter Vanderwerf; Timothy Garfield, J.D.; Kathleen Mirabile, J.D.; Dr. Bob Weathers; the people of Charis Community Church and many others who have supported our students with gifts and prayers.
The students, graduates, professors and others whose prayers, good wishes, financial support and encouragement lift our spirits and renew our dedication.
Please consider joining them:
Enroll in a class or a certificate program
Make the college a benefactor of your shopping and entertainment:
Through Escrip.
Shop from the escrip online mall: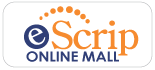 Or, to find a deal on Groupon: Groupon Home Page Link
Or, give to the college through Amazon purchases.
Or write a letter with suggestions or encouragement or send a donation: 
Perelandra College
8697-C La Mesa Blvd, PMB 21
La Mesa, CA 91942
Or contribute via Paypal.
Keep up with the college, our students and friends:
Get The Scoop, delivered once a month by email.